When delving into the scientific and creative world of 3D printing, it is just as important for the teachers to be well-versed in the field as it is for the students to start learning.
Since the teacher and student dynamic goes hand in hand when it comes to learning, it should be worthwhile to figure out who can teach 3D printing to those who want to learn.
So, Who Can Teach 3D Printing? Any person in the education field can teach 3D printing as long as they are comfortable using a 3D printer themselves. Though there is no specific degree necessary, educators would need to have scientifically creative minds to keep their class interested and reap the benefits of real-world 3D printing.
Also check out our post on Minimum child age to use 3D Printer: Risks, what not to do, and suggestions.
---
On a side note! If you're looking for a reliable and high-quality 3D printer, we highly recommend the Official Creality Ender 3 V2 Upgraded 3D Printer (Amazon Link).
This printer is an upgraded version of the popular Ender 3 model, with a range of new features and improvements that make it even easier and more convenient to use.
The Ender 3 V2 is an excellent choice for beginners, kids, and experienced users.
---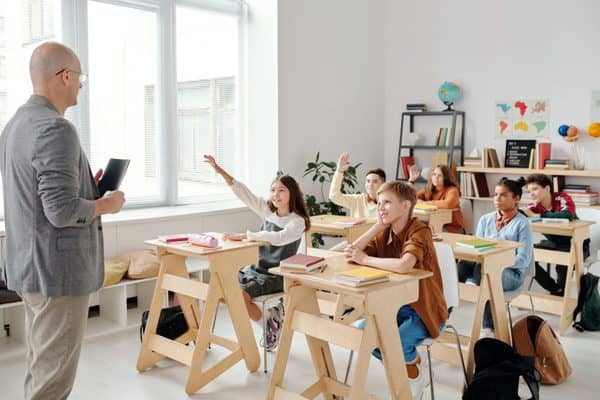 Do I need any degree to teach 3D Printing?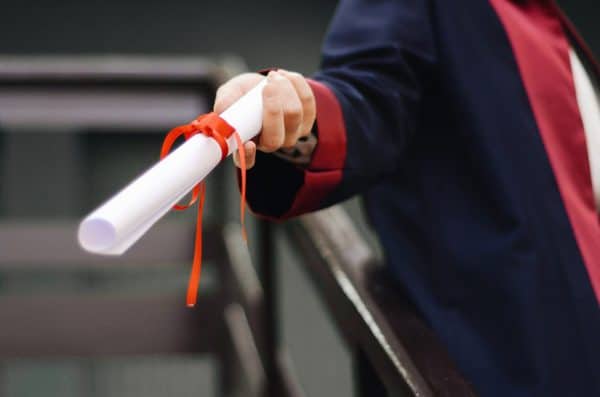 That said, it does not mean that anyone with a Bachelor's or Master's in Education is suitable for teaching 3D printing to the youth.
The minimum knowledge one must need to teach 3D printing is a basic understanding of additive manufacturing, how 3D printing works, and how to 3D print. Of course, the teacher has to know how to work with a 3D printer and have made their creations before.
There is additional training and understanding of 3D printing that the teacher must gain. But how can teachers do that?
Well, a basic course in understanding how 3D printing works is a good start. There are many beginners online and offline courses available for teachers (source).
Apart from that, many universities and companies offer 3D printing training workshops for teachers. Such as these "3D Printing for Educators Workshop" (source) by DHF Blueprint and this "Makerbot Certification™ Program for Educators" (source).
There are also Additive Manufacturing University Degrees you may want to take for personal interest but, they are not necessary for teaching.
Teaching Resources
There are many available resources out there for anyone trying to teach 3D printing at any level. To name a few; here are some Educational Resources for 3D Printing:
Apart from these resources, many 3D printing forums have subforums, especially for educators. The teachers can gather and open threads about various ideas and topics regarding 3D printing in classrooms.
3D Print Board and 3D Print Forums are two of the popular options that have discussions on 3D printing in education. These can be helpful for beginner teachers that have many questions. Or even for those who just want to engage with other people's 3D creations.
Is There Room To Grow In This Field As A Teacher?
These days, the current world is quickly engaging more and more with modern technology. It is safe to say that 3D printing has a big role in our present economy and society.
From an economic standpoint, today, the average traditional manufacturer faces extreme disadvantages to one who uses additive manufacturing.
As said in Fortune Business Insights; "The global 3D Printing Market size is slated to reach USD 51.77 billion by 2026." This clear rising demand for the industry shows that 3D printing has made its space in not only the local but also in the world's leading economies.
For example, machinery has developed in the health care industry so far that doctors in training are performing simulated surgeries in VR. 3D printing in the medical field also comes in with its "customized prosthetic limbs, cranial implants, or orthopedic implants…"
This rise in demand also affects the demand for teachers and trainers of 3D printing. After all, they are one of the first main sources of learning the technology. These educators are the ones who provide the youth with the tools of knowledge in the growing industry.
So, in the future, there is room to grow in this field as a teacher. Especially when the 3D printing industry is itself growing in market demand, there is a clear expectation for the instructors to have greater room in this field as well.
Benefits of 3D Printing In Schooling
Having already seen the various resources needed and used for teaching 3D printing, a question arises in our minds. What is the use of implementing 3D printing in classrooms? What are the benefits of teaching 3D printing? Why teach 3D printing?
For example, in a biology class, a 3D printed model of a DNA molecule will allow students to visualize the three-dimensional details – rather than seeing a 2D picture of it in their textbooks. This adds an extra point to an effective teaching method.
3D printing technology is an incredible learning tool where students not only have the opportunity to be creative but also gain problem-solving skills in the classroom environment.
Overcoming failed 3D prints, troubleshooting the printer, enduring the CAD process is all part of students improving their logical skills and developing persistence. This happens all the while students enjoy themselves.
In an architecture class, students would create a precise model of a building in the correct proportions, keeping in mind the foundation and the supports. Understanding the size, shape, volume, and structure, students gain analytical skills when 3D printing.
The long straight hours of passively intaking information, listening to lectures, and then writing notes seems dull. This can easily be replaced with active, hands-on fun learning when 3D printing is implemented in classrooms.
Some 3D Printing Classroom Examples
Now that we have discussed who can teach 3D printing and its benefits, you might be wondering, what can be 3D printed while teaching?
Let us look into some examples of objects or opportunities of ideas that can be 3D printed in a classroom, that go hand-in-hand with the specific areas of study:
In an anatomy class – Students can closely examine and compare replicas of 3D printed bone structures. They would also have access to those structures that are not easily available such as bones of the middle ear or sinuses.
In a chemistry class – 3D printed elements from the periodic table can help students visualize and memorize them better. Switchable atom representations can also be 3D printed to help students understand different chemical reactions.
In an astronomy class – Students can learn of the lunar cycle with an amazing 3D printed lunar phase clock. There are also 3D models by NASA that give an insight into various space exploration systems and sites.
In an art class – Scanning your 2D art and transforming it into 3D. Or having a new 3D medium to expend your creative energy on can be a refreshing experience for learners.
In a history class – With 3D printing, students can restore destroyed heritage sites such as the Colosseum in Rome or the Great Sphinx of Giza in Egypt. Students get creative on how these sites looked undamaged while studying them.
Final Thoughts
To sum up, any teacher with a good understanding of additive manufacturing, knowing how the printer works and has printed before is suitable to educate students in 3D printing.
There is no necessary degree required for educators to teach 3D printing, but courses and certifications help boost your chances of being appropriate for the job. The many teaching resources available also help the teacher gain better knowledge on the subject.
Moreover, since the demand for 3D printing is expected to grow in the expected years, the field would also grow to allow more 3D printing teachers into it.
Teachers can help foster logical, analytical, and problem-solving skills while allowing students to be creative and enjoy the learning process.