With a rise in the use of 3D printing or Additive Manufacturing (AM), many people are interested in taking up courses that teach you how to create three-dimensional objects using digital modeling tools.
The question is how much does a 3D printing course cost? With some research, I concluded the following,
The cost for a 3d Printing online course is in the range of $30 to $140. For in-person college courses, the price range is from $4,500 up to $30,000. In-person is mainly more expensive because these courses have a longer duration and are slightly more advanced than most courses online.
Before going any further, check our post on Who Is A 3D Printing Specialist? How To Become One!
---
On a side note! If you're looking for a reliable and high-quality 3D printer, we highly recommend the Official Creality Ender 3 V2 Upgraded 3D Printer (Amazon Link).
This printer is an upgraded version of the popular Ender 3 model, with a range of new features and improvements that make it even easier and more convenient to use.
The Ender 3 V2 is an excellent choice for beginners, kids, and experienced users.
---
Also, check out how it can help you with your current or future job. Check out What Jobs Are Helped By 3D Printing? 3D Printing Career Opportunities!
Why would you want to learn 3d printing? If Doubtful then check out our post on How Practical Is 3D Printing? First Easy Useful Prints – Skills & Time You Need
Online Courses
Through some online sources such as Coursera, Udemy, and Lynda, many 3D printing courses differ in cost depending on the time it takes to complete it and the kind of software being used.
Some of the popular 3d Printing courses are laid out in a table below,
| Online Sources | Title of the Course | Duration of the Course | Modeling Software | Cost |
| --- | --- | --- | --- | --- |
| Coursera | The 3D Printing Revolution | 10 hours | No specific software | $59 |
| Coursera | 3D Printing Software | 15 hours | Tinkercad and Fusion 360 | $79 |
| Udemy | Designing for 3D Printing with Fusion 360 | 4 hours | Fusion 360 | $140 |
| Udemy | 3D Printing from zero to hero in Blender 2.9x | 5.5 hours | Blender | $130 |
| Lynda | Rhino: Modeling for 3D Printing | 1 hour, 38 minutes | Rhino | $30/month (subscription) |
| Lynda | Maya: 3D Printing with Shapeways | 1 hour, 45 minutes | Maya | $30/month (subscription) |
We also highly recommend that you check out our post "Do 3D Printers Come With Software? Can You Get Them For Free!"
Physical Courses
For a more advanced learning route that you may not find online, many top-tier universities offer 3D printing degrees.
Penn State University is offering a master's program for 'Additive Manufacturing and Design', which costs $13,452. You can apply for financial aid if you cannot afford the program.
Massachusetts Institute of Technology is providing a 5-day 'Metal Additive Manufacturing' course which costs $4,500.
The University of Nottingham has a 12-month 'Additive Manufacturing and 3D Printing' course that is for nearly $14,700 for UK students, while roughly $35,000 for international students.
Manchester Metropolitan University has a 1-year master's course (MSc) in 'Industrial Digitalization' which costs around $24,500 for international students and $13,000 for UK residents.
Cranfield University offers a 1-year master's degree in 'Metal Additive Manufacturing' for $14,700 for UK residents while $30,000 for overseas students full-time.
Also, check out our research on Who Can Teach 3D Printing? ( Skill, resources and future growth)
Free Courses
Despite the overwhelming prices of some 3D printing training programs, many free courses are easily available online. Especially for those who want to use their 3D printers for personal and creative use.
Other than the paid bestsellers, Udemy also includes courses like "3D Printing Workshop", "3D Printing – in a Nutshell" etc., which are free of charge.
As with Coursera, you can enroll and have full access to any 3D printing course for free, if you do not want to spend money for the completion certificate.
There are also a few free Skillshare courses that are mostly beginner level. These include "Introduction to 3D Printing", "3D Printing with fusion360 and Ultimaker", "The 3D Printer Hardware Guide" etc.
Similarly, Alison is another source that has a few 3D printing courses and certificates that are especially helpful for beginners.
Futurelearn is another website that has two free 3D printing courses: "Additive Manufacturing for Business" and "Additive Manufacturing and 3D Printing." Though you only have 6-week access to the course. If you need more time, an upgrade costs $74.
Lastly, Tinkerine is an education technology company that offers online courses in 3D printing. All you need to do is register on their website and start learning for free.
Selecting a 3D Printing Course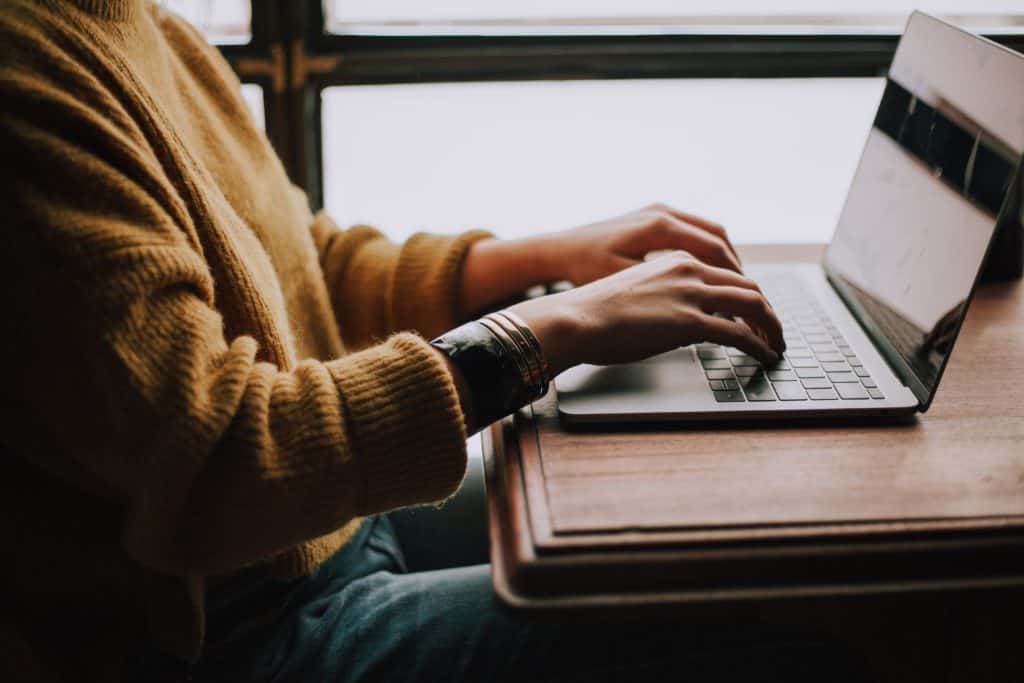 After considering the cost, it is important to gauge your needs first when choosing a course to learn 3D printing.
It is important to assess your skill set and experience before deciding. Going in without any experience may be daunting but numerous courses are beginner-friendly.
If you are a newbie in the 3D printing world, you should select a beginner-level course that would make you familiar with the mechanics of the printer and train you in the specific modeling software first before you move on to production.
However, if you are looking to jump straight in and learn the creative process of 3D printing, then you can go for a course that focuses on teaching you through building 3D models. For instance, a Udemy course has you build a Bobblehead Robot as you learn.
Since not all courses use the same Computer-Aided Design (CAD) program, it is important to keep an eye out for the kind of software being used in the module. It helps if you know of the different modeling tools such as Autodesk, Tinkercad, FreeCAD, etc., and see which one matches with you and the course.
How challenging the syllabus is can greatly influence your decision as well. Some modules include over 60 lectures, around 5 quizzes each week while others contain 2 quizzes or 10 lectures. So, it is important to explore the syllabus before making a final decision.
Looking at the reviews of any course might also give you an insight on how the lesson flows with other people, what kind of problems they encountered and if the program is worth it. Good reviews mean greater chances you enjoy the course.
Why Should You Learn 3D Printing?
3D printing under the popular eye mostly occurs as a form of creative expression. It is a present-day, three-dimensional digital alternative to the traditional hand-drawn or hand-sculpted art.
Several fields use 3D printing in manufacturing everyday artistic products. From personalized phone covers to custom-sized footwear to 3D printed bicycle frame parts.
Adopting 3D printing as an innovative hobby can be rewarding when the concepts you have dreamed of appear as real-world objects standing right before you.
Creating a famous landmark, your favorite movie or video game character, an aesthetic geometric pattern, or that one piece you need to fix the faulty dishwasher, are all possible once you know how to 3D print.
Also, check out "Can You Sell 3D Printed Items? Is It Legal?!"
Learning 3D printing gives you a way to develop a new skill. Expanding your knowledge in this digital era can help boost your professional outlook as well.
Especially in the education field, there have been conversations to teach children 3D printing to allow a hands-on approach to learning. Children learning to 3D print retain more knowledge through trial and error and are encouraged to think creatively.
Taking up a 3D printing course and producing 3D models from digital files, can help save money and raw material, as opposed to heavy production factories where excessive materials are often wasted.
Websites such as Thingiverse and Pinshape have many 3D design files available for download. This makes it easier for every creator to print the simplest or the most complex object they want from the comfort of their own homes, for free.
Is It Easy to Learn 3D Printing?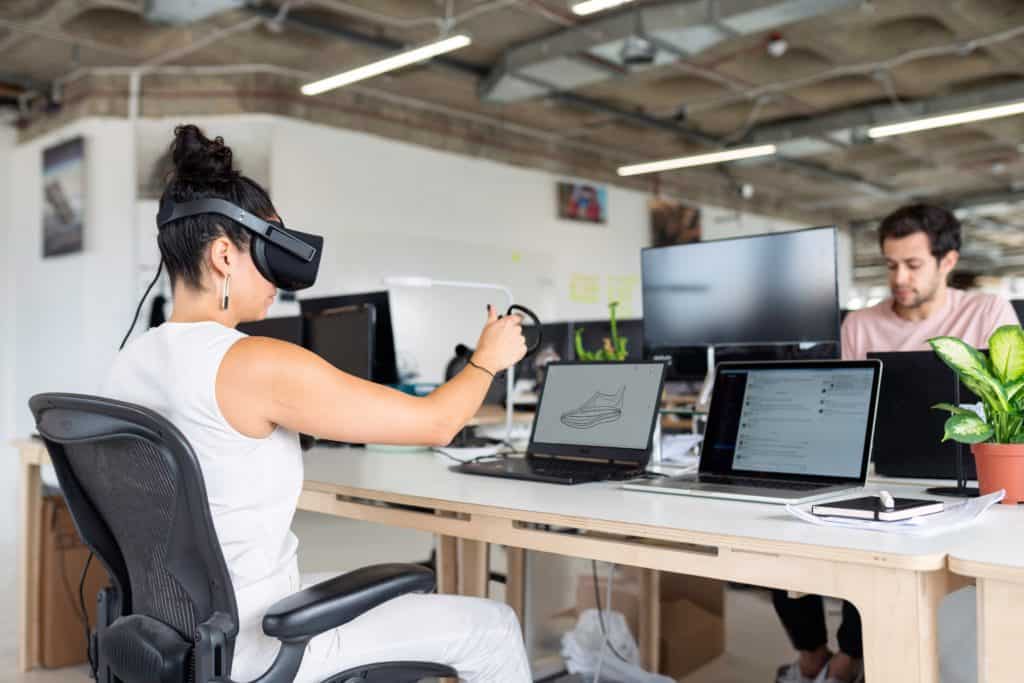 Since 3D printing is still under development, some aspects such as the printers themselves being delicate and more beginners than experts in the field, may all seem challenging.
Despite this, the online world is your friend when it comes to 3D printing. There is a wide availability of online courses from various internet sources that teach everything there is to know about the subject.
The printers and the modeling software themselves are within reach and easy to find, which gives the learner plenty of opportunity and tools to start somewhere and develop their skills.
Though it might not particularly be 'easy', especially when learning how to maintain your printer, learning the CAD portion of the process – everything comes together with enough practice.
If you can understand the basic concepts of 3D, enjoy sculpting or designing, are good at math, and have the patience and interest in learning how everything works then you will enjoy the challenges that come with studying.
So, 3D printing is not easy or difficult, but rather an intricate process due to the great amount of knowledge you have to learn right from the beginning.
At first, if you are not fully confident in your abilities, you can start by using other people's digital designs available on the internet, using a $200 – $500 printer. Later, you can choose and develop your 3D models.
Even when your initial prints might not be successful, it is important to accept not to give up and give yourself some time to improve. After all, it does take a while to learn something new.
Conclusion
3D printing is an evolving subject, a fascinating hobby or professional choice that is accessible for all to learn, be it through online courses or professional degrees offered by high-rated universities.
Taking up a 3D printing training program can range from anywhere as low as $30, as expensive as $30,000, or even free when found online. In general, the overall cost for a 3d Printing online courses is in the range of $30 to $140. For in-person college courses, the price range is from $4,500 up to $30,000. In-person is mainly more expensive because these courses have a longer duration and are slightly more advanced than most courses online.
Considering the cost, duration of the course, personal requirements, and the level of the course are all factors that determine your choice in gaining the best learning experience.
Overcoming the challenges to learning this new skill can reap great rewards such as cost efficiency and gives the learner a greater personal and professional outlook.